---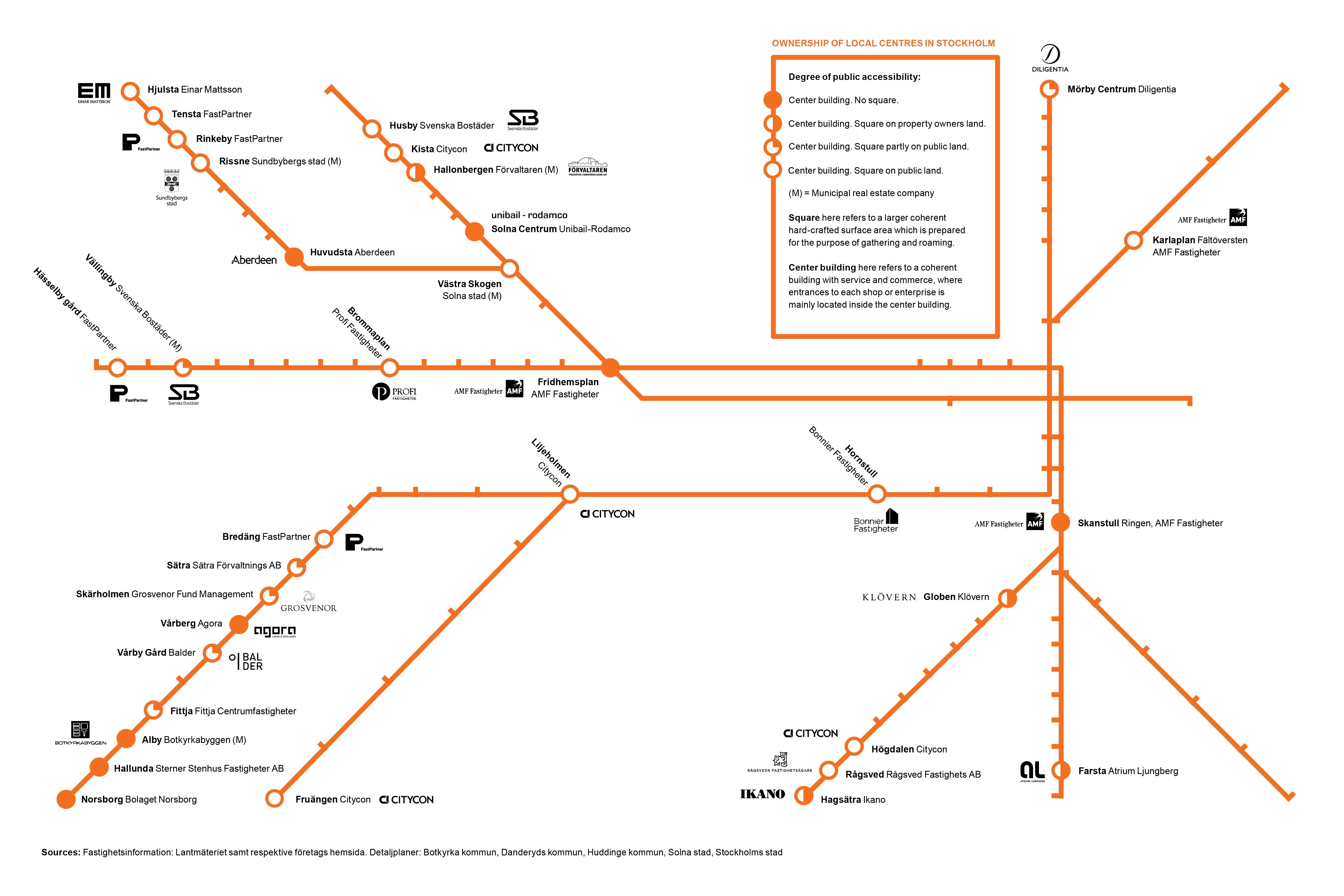 ---

Read more (Swedish only).
English translation coming soon.
---
mdgh is an interdisciplinary side-project, based in Stockholm Sweden, formed in 2015, with members working in the fields of art, design, architecture, and aesthetics.
The body of work of mdgh is a collaborative process exploring civil rights in relation to ownership in the built environment, with an ambition to visualize and distribute information to promote consciousness and action.
The acronym mdgh stands for Mot Den Globala Hemlösheten (Against the Global Homelessness), a fictive association originally started in order to investigate responses from shopping mall owners on demonstration rights.
Ongoing
2017–2018 Developing the project Mapping the Unjust City with support from Kulturbryggan
Our work has been presented at
2017.11.14 Conference: Exclusion 2nd PARSE Conference, Göteborg
2017.10.12 Workshop: "Mapping mall ownership", Sites and Situations, Konstfack
2017.06.03 Group Exhibition: "The Promise", Index The Swedish Contemporary Art Foundation, Stockholm
2016.10.04 Group exhibition: Bostadsvrålet, Uppsala
2016.05.25 Group exhibition: "Displacement Barricades and 35 Portions of Bulgur", Södertörns högskola
2016.01.16 Group exhibition: "Kampen om Högdalen", Fria konsthallen, Högdalen
2015.09.05 Talk: "Det allmänna/The common", Verkstad Rum för Konst, Norrköping
2015.06.02 Group exhibition: "Om platsen fortfarande finns kvar", Högdalens Folkets hus
2015.06.02 Conference: Sweden is becoming – a day on migration and urban development
2015.05.28 Group exhibition: "Mind the Movements!", Galleri Mejan
Our work has been published in
2015 Article: "Köpcentrum som offentlig plats", Hjärnstorm 124–125 Torget (The Square)
2015 Book: "Om rörelser/On movement", published by Kungl. Konsthögskolan
Press
2017.08.06 "Vem har rätt till staden", Svenska dagbladet (pdf)
2017.06.12 "Kampen om staden", Kunstkritikk (pdf)
2016.03.05 "Köptempel med torgskräck", Helsingborgs dagblad (pdf)
2015.12.09 "Gallerior nekar demonstrationer", Stockholms Fria (pdf)
2015.06.05 "Den stora approprieringen", Kunstkritikk (pdf)
---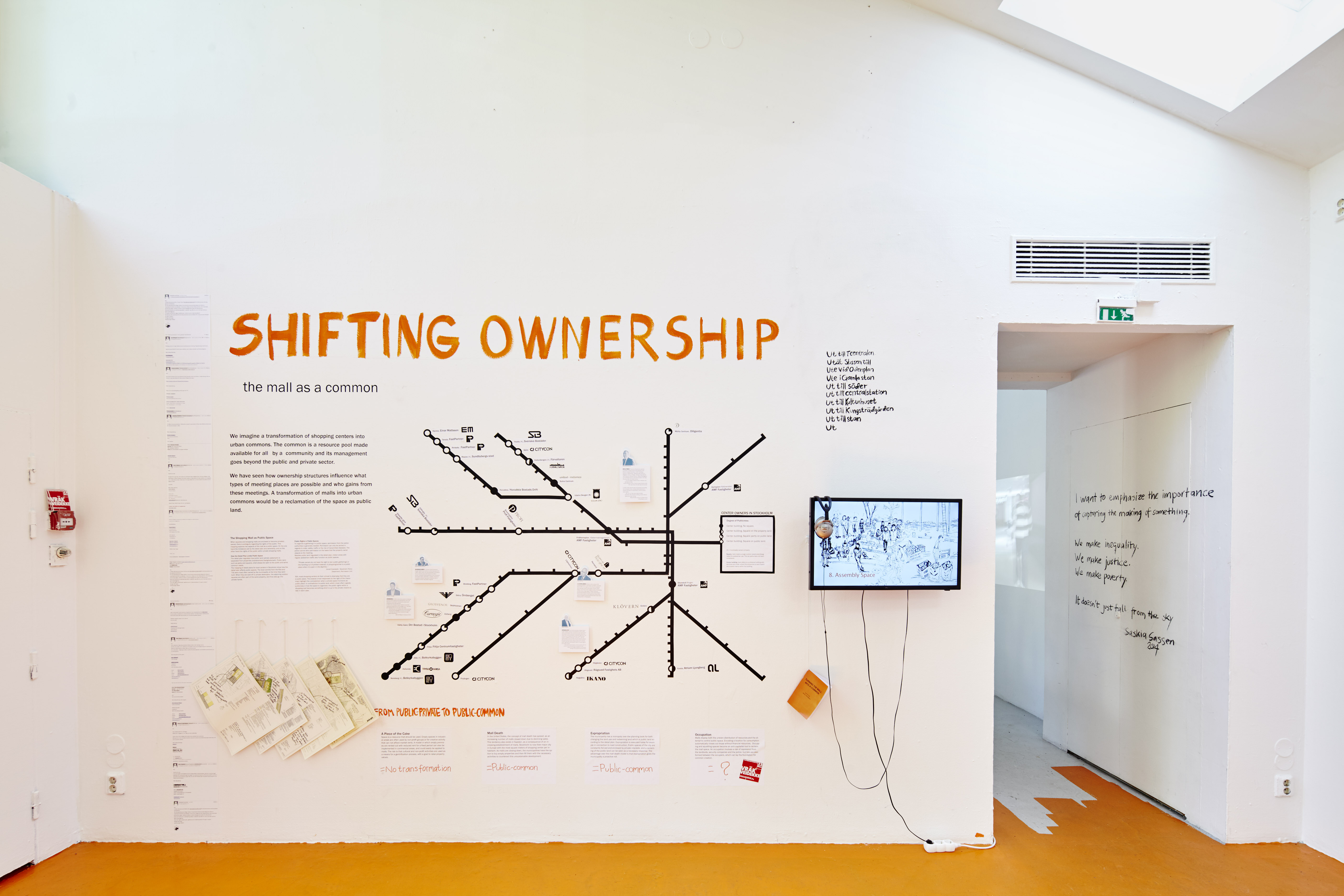 Group exhibition "Om rörelse/On movement", Galleri Mejan, 2015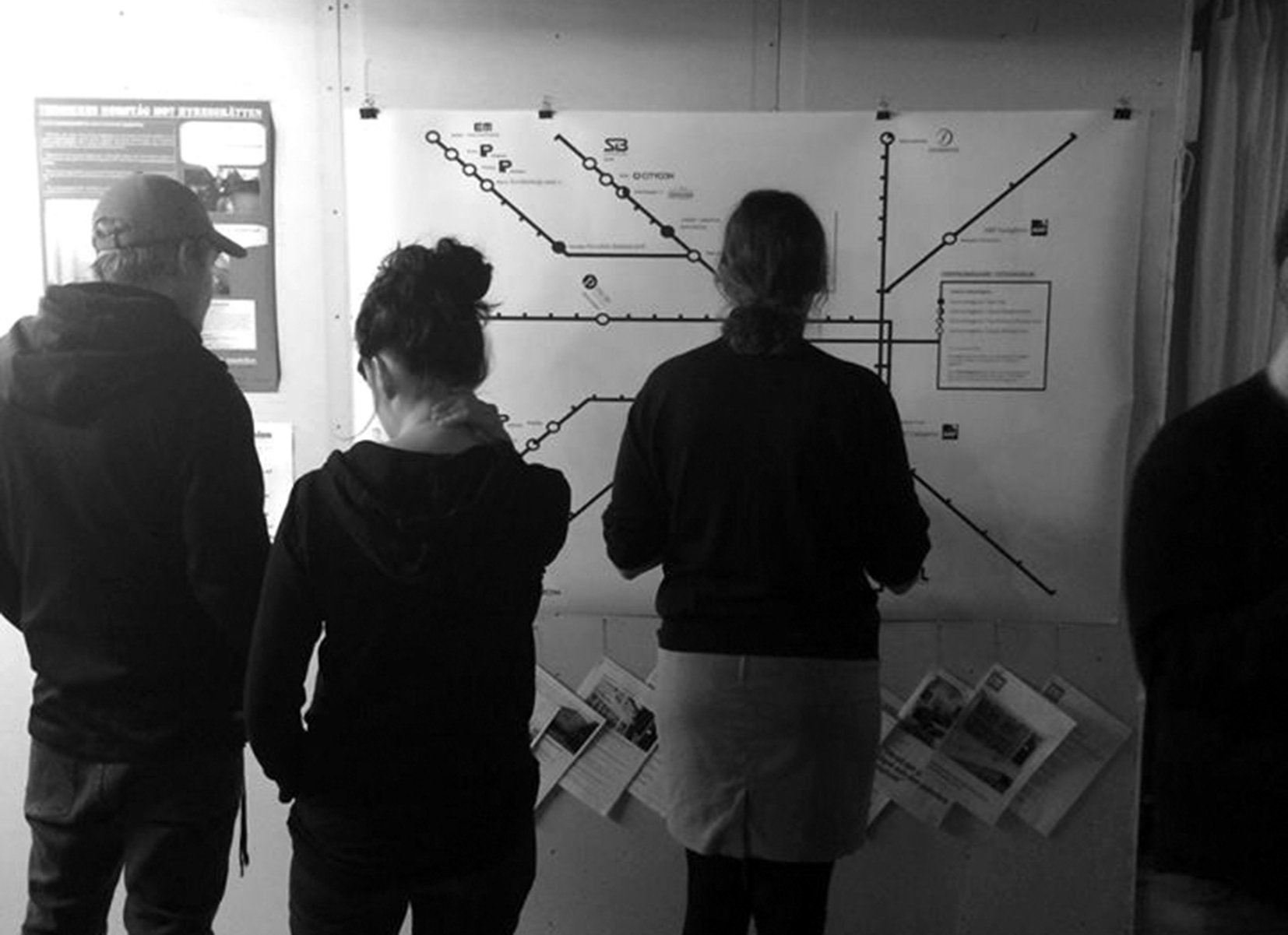 Group exhibition: "Kampen om Högdalen", Fria konsthallen, Högdalen, 2016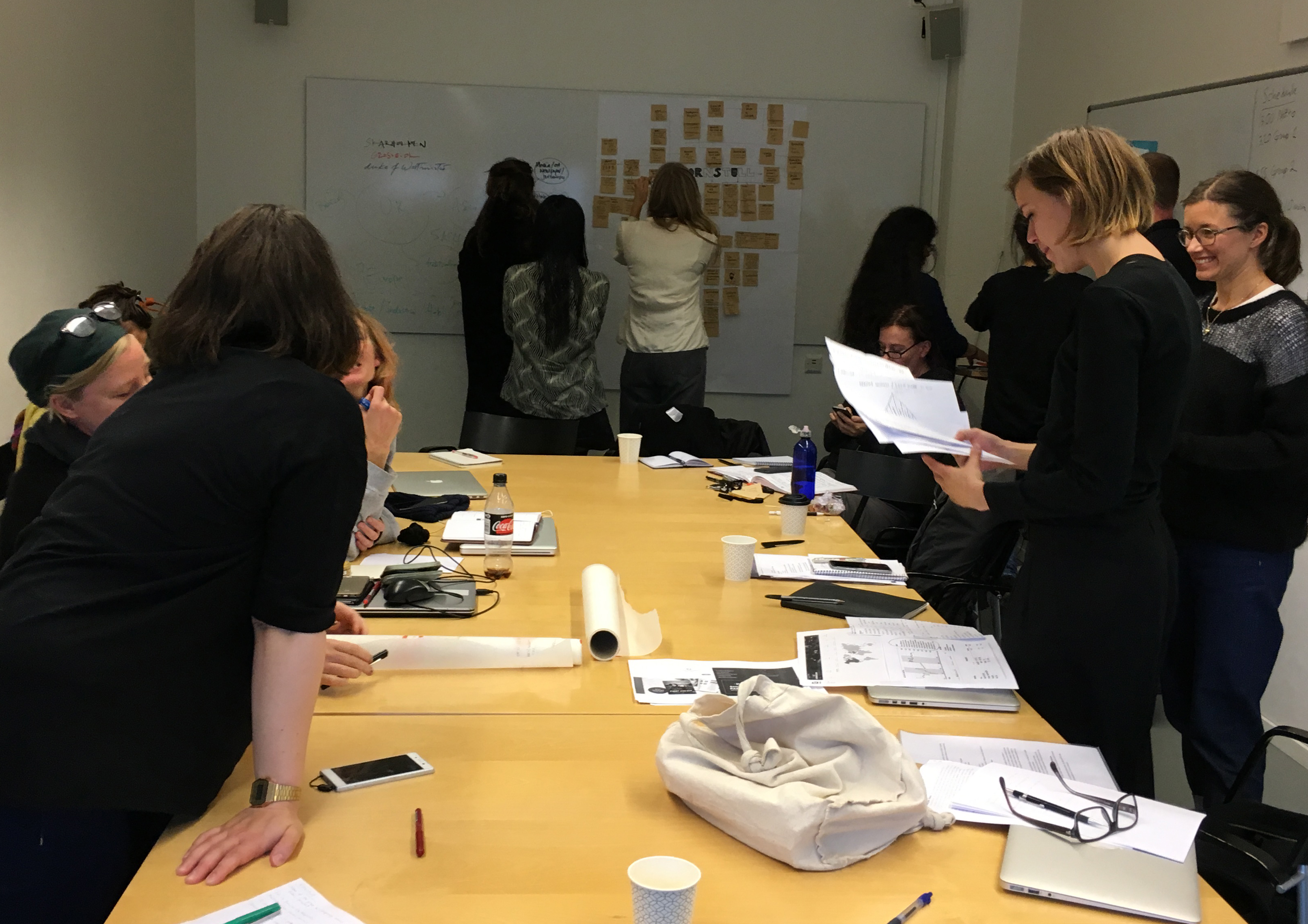 Workshop: "Mapping mall ownership", Sites and Situations, Konstfack, 2017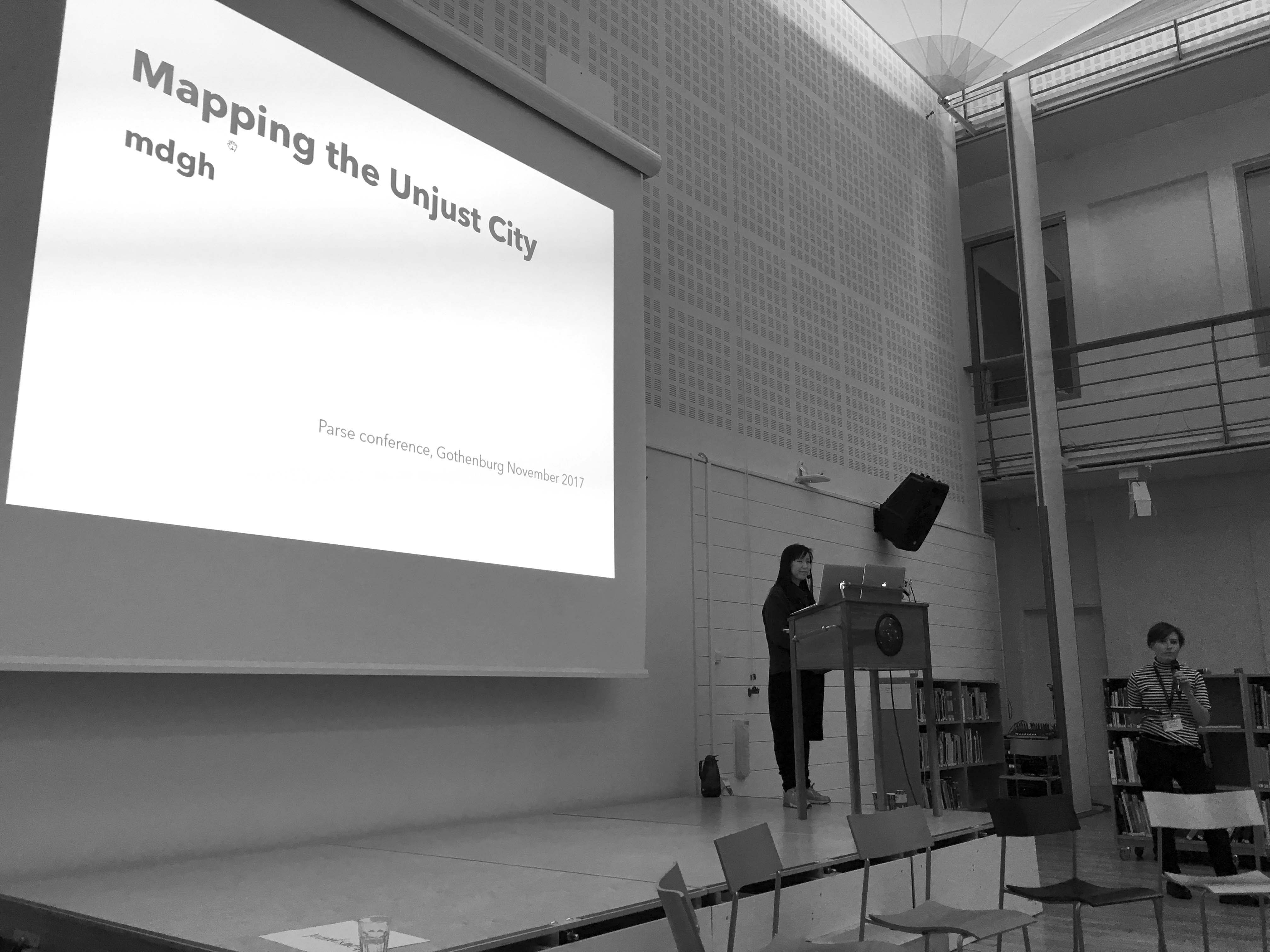 Presentation and panel discussion: Exclusion PARSE 2nd Conference, Gothenburg, 2017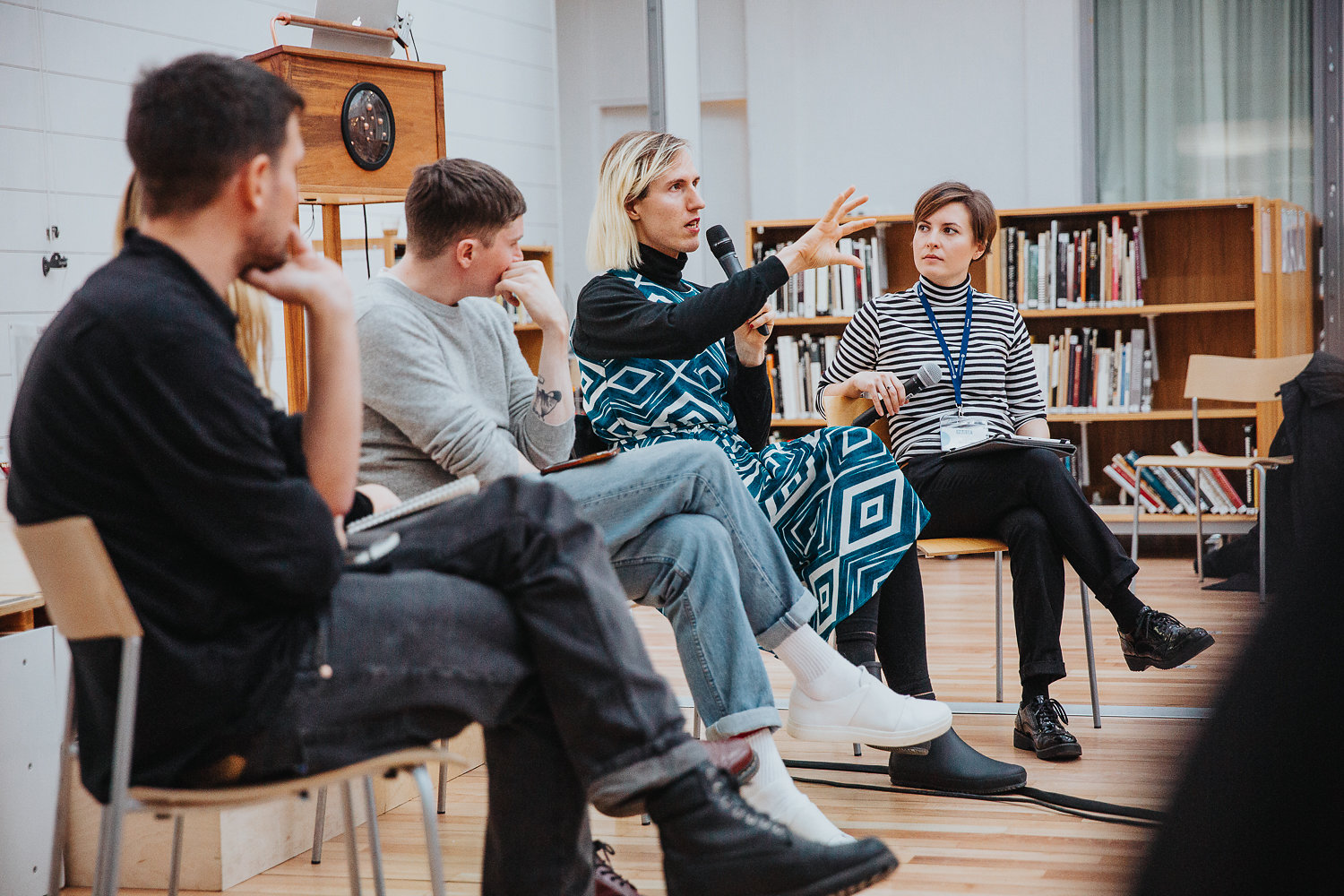 Presentation and panel discussion: Exclusion PARSE 2nd Conference, Gothenburg, 2017
Photo: Natalie Greppi / University of Gothenburg
---
mail ☼ mdgh ☀ se